How to Find Us

Map & Directions to our location
7304 10th St. SE, A-103
Lake Stevens, WA 98205
(206) 498-6084

(directions below map)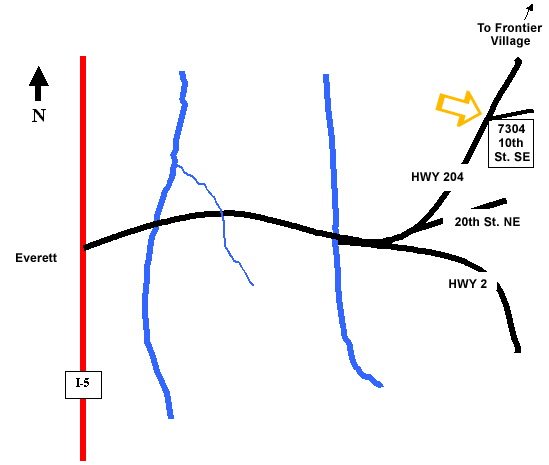 Exit from I-5 to Hwy 2, eastbound. Cross the Hewitt Ave. Trestle (grassland and waterways). Stay in the left lane, which will automatically exit onto Hwy 204 (to Lake Stevens). Once on 204 stay in the right lane for about 3/4 mile, to the second right, and turn onto 10th St. SE. Immediately enter the Huber Complex (reddish brown buildings). Littlejohn Services is in the lower level of Building A, Suite A-103. Entry door is to the left of the Insurance Office at the bottom of the stairs. The waiting room is at the end of the hallway.
From Hwy 9 - Follow Hewitt Ave/20th St. SE, westbound for about 1 mile. Stay to the left and do not enter Hwy 2. At the stop sign at the bottom of the hill, make a U-Turn, and follow Hwy 204, back up the hill, to the 2nd right and turn onto10th St. SE. Immediately turn right into the Huber Complex.